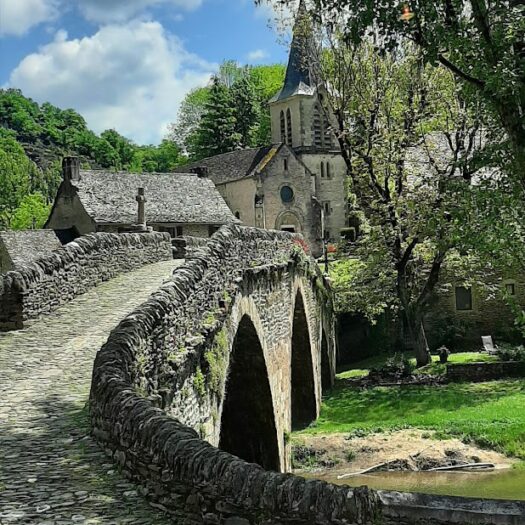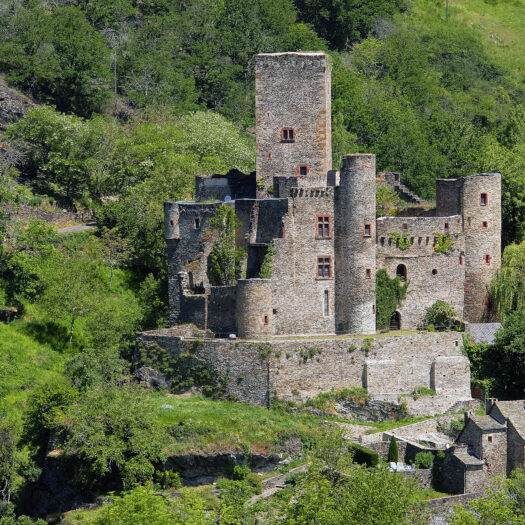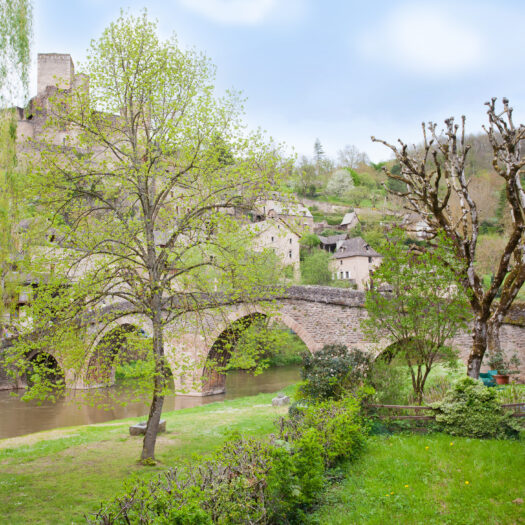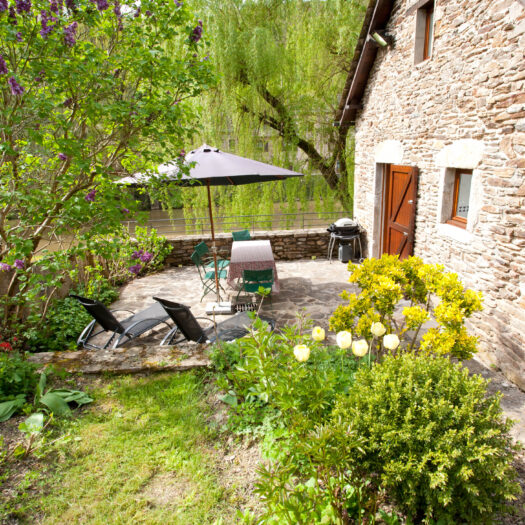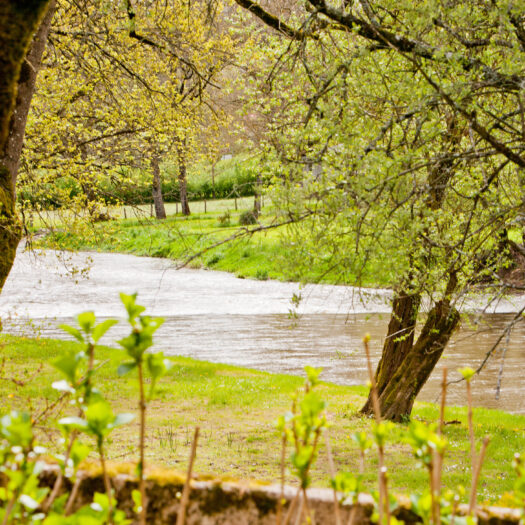 By the water….
Take your time, sit on a low wall or on the bank along the Aveyron, and soak up this place where, far from the hustle and bustle, time seems to stand still. Stroll to the castle (a visit is a must) along the cobbled streets to admire the restored houses, the two shoeing machines, the two bread ovens and the superb slate roofs. Then cross the 15th century bridge and head for the church where you can discover the Casimir FERRER's Way of the Cross.
The other sites will require you to take a walk: the Chaises du Seigneur, Le Roc d'Anglars, Le Lourdou.
Other hikes can be indicated to you.
Belcastel is an excellent base for visiting Conques, Rodez and the Soulages Museum, the Aubrac, the Millau Viaduct and all the most beautiful villages of France in the Aveyron.